Quick Answer:
You can use Zoom for podcast recording with proper settings. More specifically, you can enable audio recording in Zoom Settings. Afterward, you can record audio on Zoom to make podcasts with ease.
Although Zoom is primarily known as an online meeting platform, its built-in screen recording feature makes it a practical tool for various activities, including recording presentations, singing performances, and podcasts. If you are interested in using Zoom for podcasting or learning how to record a podcast on Zoom, you can refer to this guide, which provides detailed steps to help you achieve your goal.
Preparations to Make Before Recording Podcast on Zoom
The operational steps to record a podcast on Zoom are not complex or difficult at all. However, to create high-quality podcasts for sharing, it is necessary to make some preparations before you begin. Here are some suggestions:
Select a Quiet Recording Environment
Finding a quiet environment is helpful for minimizing background noise and is much easier compared to reducing background noise through audio editing.
Test Your Microphone and Speakers
Check your recording equipment, such as the microphone or headphones, to ensure they are functioning properly. Here you can test your devices with the Zoom app.
Open the Zoom app and sign in.
Click your profile icon and choose Settings.
Click Audio from the left panel and then click Test Speaker or Test Mic to check your devices.
Improve Audio Recording Quality
To record a podcast on Zoom in high quality, it's necessary to use a high-quality microphone and then go to Settings to enable Original Audio recording.
Also, go to Settings in Zoom.
Choose Audio.
Go to the Audio Profile and select Original sound for musicians.
After these preparations, you can now follow the next part to easily record a podcast on Zoom and start a podcast.
How to Record a Podcast on Zoom
It's worth mentioning that Zoom audio recording will save separate audio files for each participant. This means that if you have more than one participant, you will end up with multiple audio recordings. When you are ready to record a podcast on Zoom, you can follow the steps below.
To record a podcast on Zoom:
Step 1. Open the Zoom app, click your profile icon, and choose Settings.
Step 2. Go to the Recording option and enable Record a separate audio file of each participant.
Step 3. Close Settings and go to start a new meeting.
Step 4. Choose Join with Computer Audio.
Step 5. Click Record in the menu bar to start recording on Zoom.
Step 6. When you are done with the podcast recording, click Stop Recording.
Step 7. End the meeting and wait for the conversion process to finish.
Step 8. Check the audio recording in the popup window.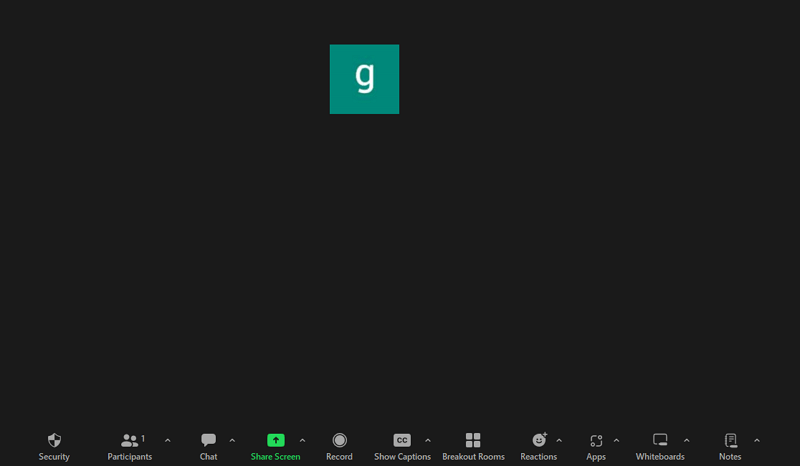 You can follow the same steps to record audio on Zoom to capture the audio content you need.
Note: If you don't see the Record option, click More and choose Record on this Computer.
More Tips on Recording a Podcast
After recording the podcast, there are further steps you may need:
Audio Conversion
When you use Zoom for podcast recording, the audio files will be saved in M4A format by default. However, some podcast apps only support WAV or MP3 files. In such cases, you will need to convert W4A to WAV or MP3, which can be easily done with an online file converter like CloudConvert. Just upload your audio file, choose the target audio format, and then let it do the rest.
Audio Editing
Audio editing is necessary to polish your podcasts, such as removing unwanted parts, adding special effects, and more. If you need to edit the podcast recording, you can use Audacity. It is a free, open-source, and cross-platform audio recorder and editor that enables you to edit the audio tracks according to your needs.
Wrapping Up
Now that you know how to use Zoom to record a podcast, you can create high-quality podcasts on your computer by following this guide. However, it's important to note that there are many other podcast recorders available that can make the podcasting process even easier. For instance, SurFlex Screen Recorder is a great option. It enables you to record various types of audio sources and offers customizable audio output options. If this aligns with your needs, don't hesitate to give it a try.