Quick Answer:
You can capture video from website by recording the video using SurFlex Screen Recorder, Xbox Game Bar, OBS Studio, and Screen Capture, or by downloading the streaming video with SurFast Video Downloader.
When you come across a streaming video that you like or need from the internet, you may want to capture it for offline use or other purposes. If that's what you're looking to do, there are two viable methods to consider: recording the streaming video or downloading it. Both approaches can be effective solutions.
To help you record video from website successfully, I will provide you with five detailed methods to either record or download a video. These methods include utilizing built-in apps on your device or opting for third-party tools.
Record Video from Website Flexibly
Tool: SurFlex Screen Recorder
Whether you intend to capture streaming video or record a live stream, SurFlex Screen Recorder is a valuable tool that can assist you in capturing what you desire. It allows you to record video from website with audio in various formats and quality levels. Moreover, in addition to online videos, it can be used to capture other on-screen activities such as PowerPoint presentations, Zoom meetings, and more.
If you find yourself frequently needing to record your computer screen, this versatile and powerful screen recorder for both Mac and PC can cater to your needs.
Before you begin recording, it is recommended that you navigate to the Settings menu to configure your recording preferences. This way, you can ensure that the video from the website is recorded according to your expectations.
To record a video from a website:
Step 1. Click the Settings icon to customize the video format, quality, and more options.

Step 2. To record a video from a browser with audio, enable audio recording and choose to capture System Sound.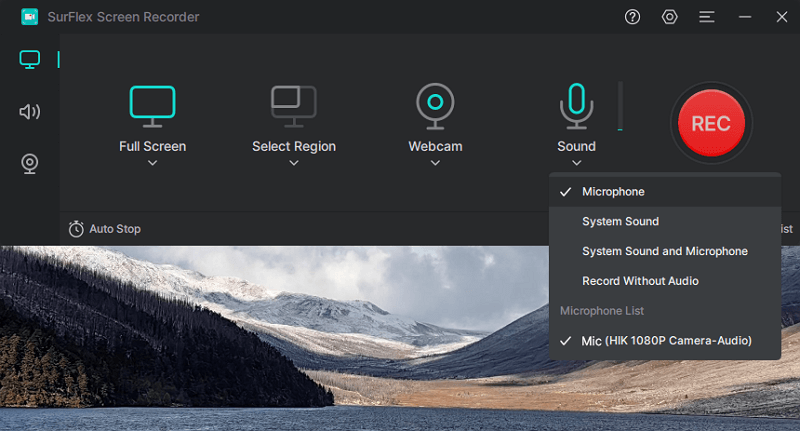 Step 3. Choose to record the full screen or a selected region and then select the video window. Afterward, click REC to start recording the video from the website.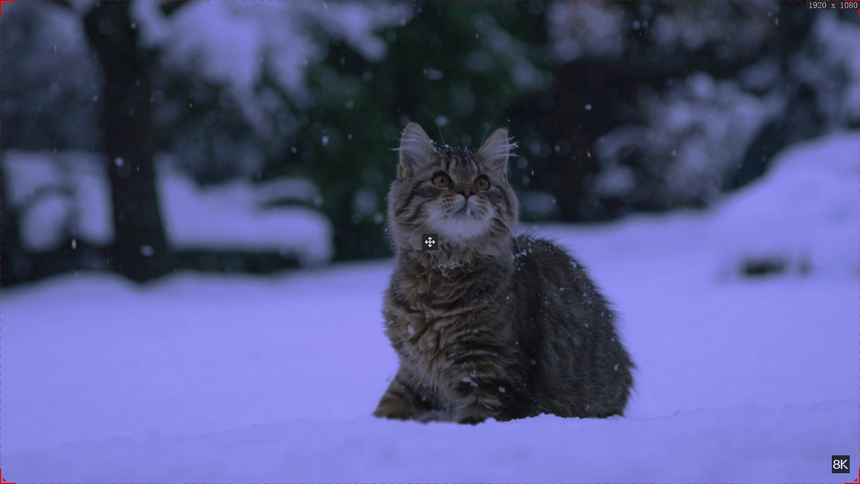 Step 4. After you record the desired content, click Stop and then check the video in the popup Video List.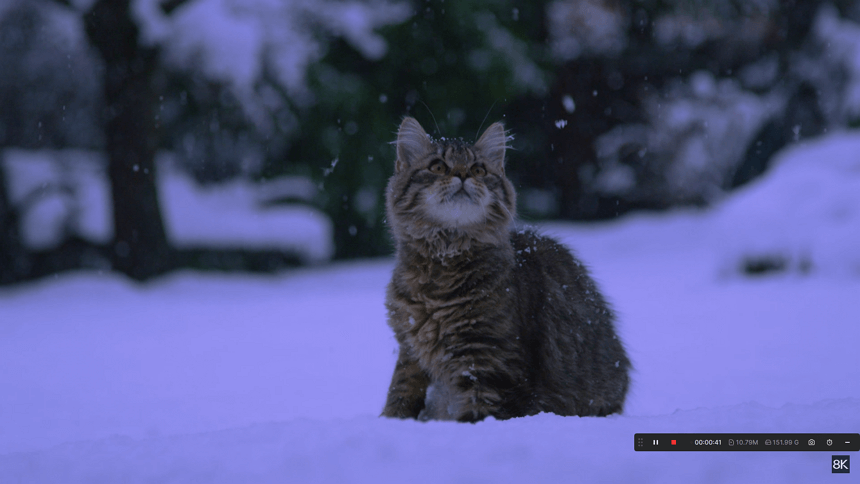 Record a Video from a Website Directly
Tool: Built-in screen recorder such as Xbox Game Bar
If you are using Windows 10 or a later version and wish to record a video from a website, you can utilize the preinstalled screen recorder, Xbox Game Bar, which allows you to record a video from the internet for free. The Xbox Game Bar recording feature is designed to capture an app window with audio. However, since it captures the currently active window by default, it is advisable to maximize the video playing window to ensure that you record the video without capturing any additional content from the webpage.
Before using Xbox Game Gar to record streaming video on Windows 10 or later, you'd better go to the settings to set up the recording options, including Start > Settings > Gaming > Captures and Xbox Game Bar (Windows-G) > Settings > Capturing.
To record a video from a website:
Step 1. Prepare the video you'd like to capture.
Step 2. When you are ready, press Windows-Alt-R to record the video immediately.
Step 3. When you are done, click the Stop button in the control bar or press Windows-Alt-R again.
Step 4. Go to Xbox Game Bar > Gallery to check the recording.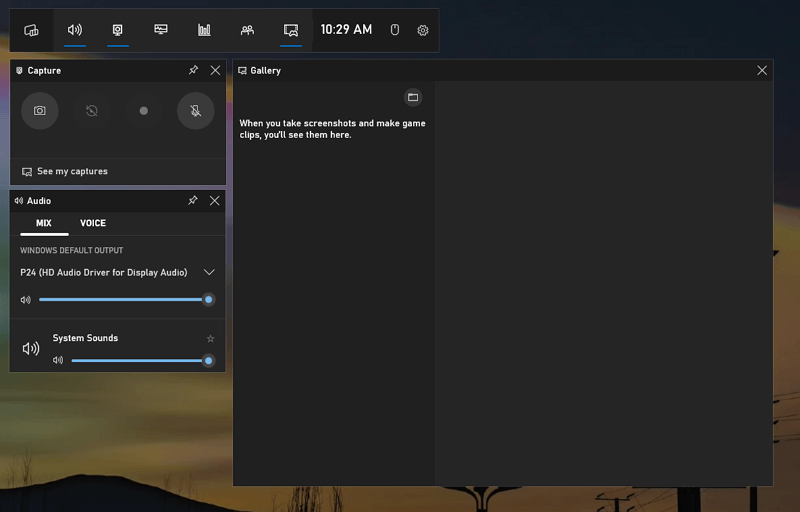 Mac also has a built-in screen recorder that helps to capture video from a website, which is QuickTime Player. For more details, you can refer to the guide on how to record a live stream on Mac.
Capture Video from Website via OBS Studio
Regardless of whether you are using a Mac or PC, you have the option to use OBS Studio, a free and open-source screen recorder, to capture video from a website. OBS Studio is a freeware tool designed for screen recording and live streaming, enabling you to record streaming video for free from the internet.
It's important to note that OBS Studio can be more complex to operate compared to other professional screen recording software. However, if you don't mind the learning curve, you can follow the steps below to give it a try.
To capture a video from a website:
Step 1. Download and install OBS Studio on your computer.
Step 2. Launch the app and go to File > Settings > Output to choose the output settings.
Step 3. Go to the Sources panel and click the plus icon to choose the recording sources, such as Window Capture and Audio Input/Output Capture.
Step 4. Click Start Recording in the Controls panel to start recording the video.
Step 5. Once the recording is done, click Stop Recording.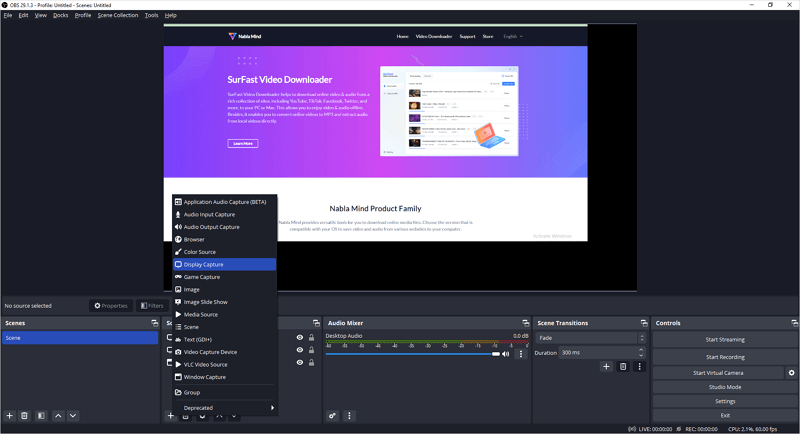 Capture Video from Website Online
If you are wondering how to record a video from a Chrome browser, this solution is for you. To record video from a browser, you can employ an online screen recorder such as Screen Capture. This tool allows you to record a browser tab, an app window, or the entire desktop while capturing system sound, microphone sound, or both.
Unlike some other web-based services, Screen Capture does not impose restrictions on recording length and saves recordings in MP4 format at HD quality. However, the free version of Screen Capture adds a watermark to the recorded video. To remove the watermark, you will need to upgrade your plan.
To record video from the browser:
Step 1. Find and play the online video you'd like to record.
Step 2. Open another tab on your browser to visit ScreenCapture.com.
Step 3. Set up the recording options and click Start Recording.
Step 4. Choose the browser tab that plays the video and click Share.
Step 5. To end the recording, click Start Recording and go back to Screen Capture to click Stop Recording.
Step 6. Preview the video and click Download to save the video to your computer.

Download Video from Website
As mentioned earlier, capturing video from a website through video downloading is another effective method, particularly when you want to grab video from websites such as YouTube, Facebook, Twitter, Vimeo, Twitch, and more. Utilizing a professional video downloader like SurFast Video Downloader provides support for all these video streaming sites, enabling you to download videos from any website of your choice. Therefore, you can also utilize SurFast Video Downloader to capture a video from a website and save it for offline viewing.
To download video from website:
Step 1. Paste the video URL or URLs to SurFast Video Downloader and wait for the program to load the video.
Step 2. Set the output settings according to your preferences and click Download. (Customized settings may not be available for some sites.)
Step 3. Wait for the video download process to finish.
Wrapping Up
Capturing a video from a website can be done easily, regardless of whether you opt for streaming video recording or video downloading. Personally, I find it preferable to download the video from the website when I want to capture the entire video. However, if I only require a clip from the online video, I would choose to record the streaming video instead. This way, I can precisely capture the specific portion I need without having to download the entire video.