Quick Answer:
You can record live streams on Instagram using your computer or mobile phone with the help of SurFlex Screen Recorder for Windows & Mac, Xbox Game Bar for Windows, QuickTime Player for Mac, or the built-in screen recorder on your iPhone or Android. Choose the proper tool to apply according to the device you use.
Can You Record Instagram Live
Yes, you can record Instagram live videos by using a screen recorder. Although you can easily download regular Instagram videos with the help of third-party video downloaders, the same cannot be said for live streams. There are few tools available for downloading live videos on Instagram. Therefore, when you want to capture live videos on Instagram, screen recording is often the preferred option. Luckily, there are many Instagram live recorder tools available for you to record videos from Instagram and here I'd like to show you how to record live on Instagram without difficulty, regardless of the device you are using.
How to Record Live Instagram Videos on Computer
Tool: SurFlex Screen Recorder
Whether you want to record live streams from Instagram or other video streaming platforms, you can use SurFlex Screen Recorder, a lightweight screen recording app for desktop. It allows you to record any section of your computer screen with audio and save the video recordings in any format you like. It provides a really simple and smooth process for you to capture your desired content, making itself a good choice for recording streaming video on your computer.
In short, with this Instagram live recorder, you will be able to record IG live on your PC or Mac with ease and save the video in your preferred format.
To record live on Instagram:
Step 1. Go to Settings to select the video format and quality, and then choose the Record Screen mode.

Step 2. Choose between Full Screen or Selected Region. If you choose the latter, you will need to select the recording area.

Step 3. Enable webcam and audio recording if needed and then click REC to start recording the online video.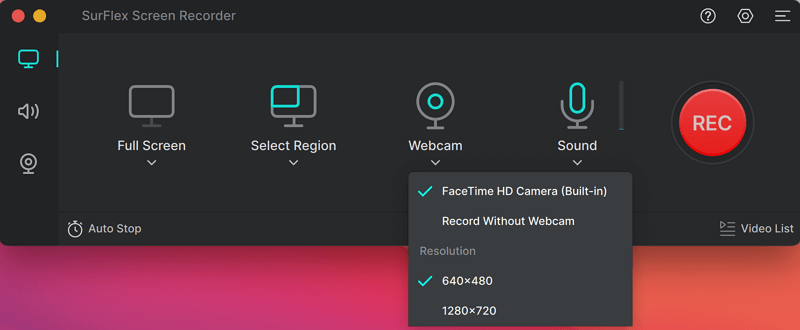 Step 4. After the recording, click the Stop icon and check the recorded video.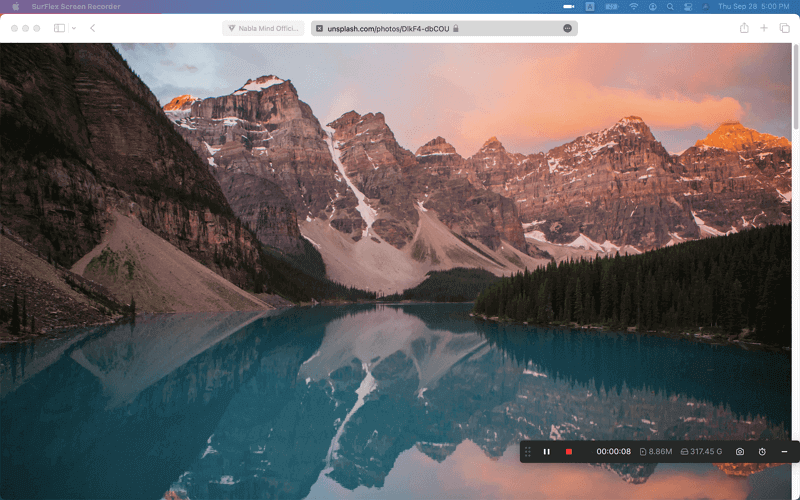 You can follow the same steps to record live on Facebook, record video from YouTube, and more.
How to Record Live on Instagram on PC for Free
Tool: Xbox Game Bar
If you wish to screen record Instagram Live on a PC without using any additional apps, you can utilize Xbox Game Bar, the built-in screen recorder on Windows 10 and later. Xbox Game Bar recording allows you to capture a game or app window along with audio. However, one drawback is that you cannot customize the recording region as it will capture the entire window by default. Therefore, it is advisable to maximize the live video window so that you can capture the Instagram Live stream without any unnecessary content.
If you opt for this method, you'd better go to Start > Settings > Gaming > Captures and Xbox Game Bar (Windows-G) > Settings > Widgets to set up the recording settings first, such as maximum recording length, audio recording option, and more. Afterward, follow the steps below to perform an Instagram live record.
To record live on Instagram on PC:
Step 1. Prepare the IG live you want to capture and make sure the Instagram window is currently focused.
Step 2. Press Windows-Alt-R to start recording the live video with audio immediately.
Step 3. When you are done, press Windows-Alt-R again or click the Stop button in the recording bar.
Step 4. Go to Xbox Game Bar and check the video in the Gallery panel.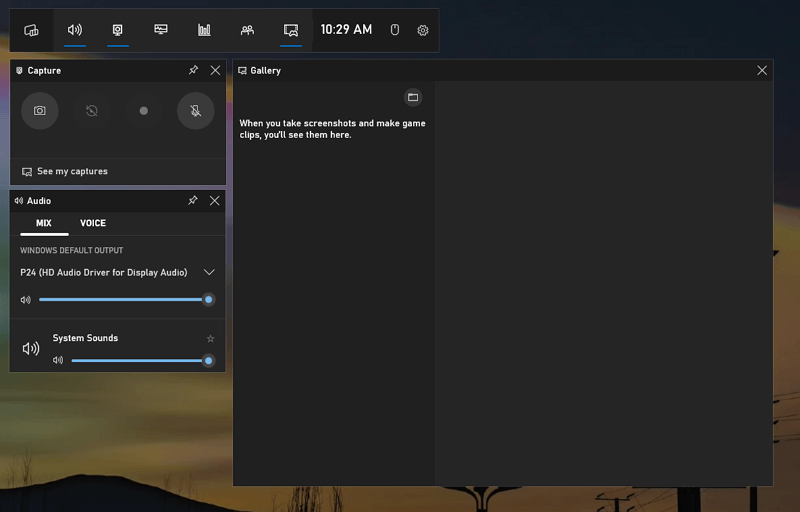 How to Record Instagram Live on Mac
Tool: QuickTime Player
Recording Instagram live on Mac can also be done with the preinstalled screen recorder, QuickTime Player. It works to screen record on Mac with audio and allows you to customize the recording region. That means it will be helpful for an Instagram live recording.
The only flaw is that it can only capture microphone sound by default. Consequently, the recorded live Instagram video will have low audio quality. If you want to make QuickTime record internal audio, check the guide on QuickTime audio recording for more details.
To record video from Instagram on Mac:
Step 1. Prepare the Instagram live you want to record.
Step 2. Open QuickTime Player on your Mac and go to File > New Screen Recording.
Step 3. Choose to Record the whole screen or a selected portion.
Step 4. Click Options and select the audio recording device.
Step 5. Click Record to start recording the live video.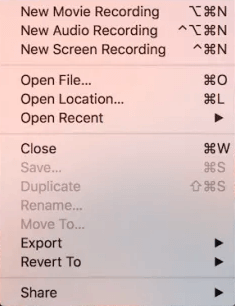 How to Screen Record IG Live on iPhone or Android
Tool: Built-in Screen Recorder
If you are going to perform an Instagram Live recording on your iPhone or Android device, the built-in screen recorder on your mobile will come in handy. It will capture your phone screen along with the internal audio, making it a perfect solution for screen recording Instagram Live.
Before you start, you need to add the screen recorder to your Control Center or Control Panel so that you can easily access the feature whenever you need to screen record your phone.
To record Instagram live on iPhone or Android:
Step 1. Open the Instagram app and find the live stream you want to capture.
Step 2. Swipe down from the top of your screen to open the Control Center or Control panel on your phone.
Step 3. Tap the screen recorder to start recording the IG live.
Step 4. When you are done, click the recording bar and tap Stop.
Step 5. Go to the Photos or Gallery app to check the recorded video.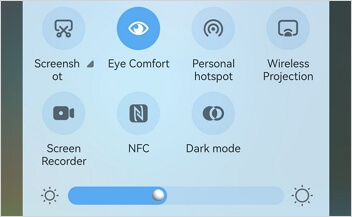 Bonus Tip: How to Download Instagram Live Videos
As mentioned earlier, although there aren't many options available, there are still live video downloaders that allow you to download live streams from Instagram, such as StoriesIG and Story Insta. If you are planning to capture a long live video, it is advisable to use a video downloader to save time.
Wrapping Up
No matter which device you use, there are IG live recorder tools available for you to record live videos from Instagram and save them to your device. Choose the appropriate method based on the device you are using and follow the detailed guide to record video from websites with ease.