Quick Answer:
You can download Instagram videos on PC or Mac using the following IG downloader extensions or a more stable and reliable desktop Instagram video downloader: SurFast Video Downloader.

· Video Downloader Plus
· Video Downloader for IW
· Insaverify
When you need to download Instagram videos on PC or Mac, you can generally use three types of Instagram video downloader tools: desktop apps, online services, and browser extensions. Each type of Instagram downloader has its pros and cons. When it comes to an IG downloader extension, it spares you from any software installation and enables you to download Instagram videos online from the Instagram website directly for free. That's probably why some of you prefer to save videos from Instagram using an Instagram video downloader Chrome extension.
If that's what you want, you can check the three real-working Instagram downloader Chrome extensions here and pick up the one you like to apply.
Easy Instagram Video Downloader Chrome Extension: Video Downloader Plus
Video Downloader Plus is a versatile video downloader extension that supports various sites, including Instagram. It's recommended if you need to download videos from Instagram and other sites, such as YouTube, Facebook, and Vimeo, often. After you add it to your browser, you can click its icon from the toolbar to access the download options. Afterward, you can click Download to save Instagram to MP4 on your PC.
Pros:
✓ Supports different types of Instagram videos
✓ Supports previewing videos
✓ Loads all videos on a page
✓ Free to use
Cons:
X Doesn't show the video name or thumbnail images
If you like this Instagram video downloader extension for Chrome, follow the steps below to download videos from Instagram to your computer with ease:
Step 1. Visit the IG downloader extension from Chrome Web Store and click Add to Chrome.
Step 2. Pin Video Downloader Plus to the toolbar of Chrome.
Step 3. Restart Chrome and visit Instagram.com.
Step 4. Open the Instagram video you'd like to save.
Step 5. Click the Video Downloader Plus icon and click Download to save the Instagram video to the Downloads folder.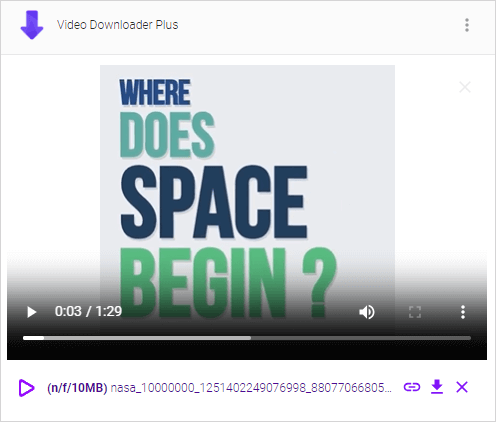 Direct IG Downloader Extension for Chrome: Video Downloader for IW
Video Downloader for IW is also a tested and worked IG downloader extension for Chrome that enables you to save videos from Instagram to your PC or laptop with a few simple clicks. It will add a download button on the cover of the video and help you save the Instagram video in the highest quality available. If you want to download Instagram videos in high quality, it will be a feasible choice.
However, it will download video and audio separately. If you need to download video with audio, you need to further mix the video and audio files together (you can do it using a browser extension such as Video & Audio Muxer). On the other hand, if you only want to download an Instagram video without sound or extract audio from Instagram videos, it will fulfill your needs perfectly.
Pros:
✓ Easy and direct to use
✓ Adds a download button on the video
Cons:
X Downloads video and audio separately
X Supports Instagram videos only
If this Instagram downloader Chrome extension meets your needs, follow the steps below to get your favorite Instagram videos right now.
To download an Instagram video:
Step 1. Add Video Downloader for IW to your Chrome.
Step 2. Visit the Instagram website and click to play the target video.
Step 3. Click the Download icon (an arrow icon) in the top-left corner of the video to download the Instagram video and audio easily.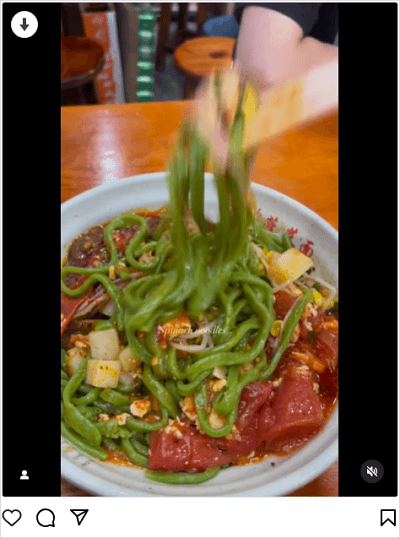 Versatile Instagram Downloader for Chrome: InSaverify
InSaverify | Web for Instagram™ is both an Instagram video downloader Chrome extension and an Instagram Image Downloader Chrome extension. It functions as a web client that not only allows you to download Instagram photos and videos but also enables you to upload photos and videos, browse Instagram posts, and more. In other words, it integrates the majority of Instagram features and video/photo functionalities into a single platform.
Pros:
✓ Supports Instagram photos and videos
✓ Provides other Instagram videos
✓ Downloads Instagram videos in 1080p
Cons:
X Works separately from your browser
To save a video from Instagram via Chrome:
Step 1. Add InSaverity to your Chrome and pin it to your toolbar.
Step 2. Click it and it will open a tab separately. (If you have saved your Instagram account information using Chrome, it will sign into Instagram automatically.)
Step 3. Now you can see there is a Download button available on each Instagram video or photo.
Step 4. Find the video you want to get and click the arrow icon to save it to your computer.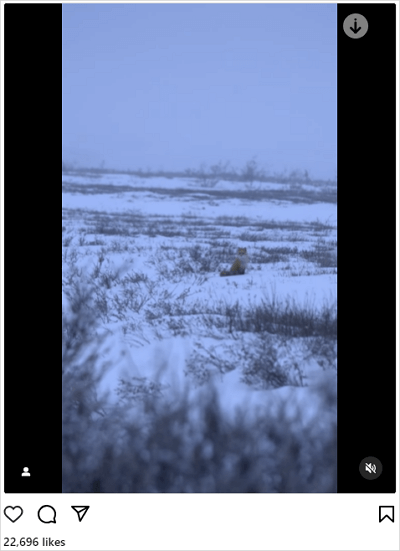 IG Downloader Chrome Extension Alternative: SurFast Video Downloader
While there are indeed some Instagram video downloader extensions that work, the options are truly limited. During my trial process, I encountered several issues, such as:
· The absence of download options
· Downloads something other than the video upon clicking download
· Downloads something other than the video upon clicking download
· Shows an error message like "Files can't be accessed"
Therefore, I cannot guarantee the long-term effectiveness of the recommended extensions I mentioned here, although they were functional during my usage.
For this reason, I believe it is necessary to recommend a more stable Instagram video downloader, and that is SurFast Video Downloader. Being a desktop app, it offers better stability and performance and Instagram video downloader extensions. You don't have to worry about it suddenly ceasing to work as it is continuously maintained with bug fixes and version updates.
Thus, if you want a more reliable video downloader for Instagram, SurFast Video Downloader is worth trying.
To download an Instagram video:
Step 1. Copy the Instagram video link, paste the URL to SurFast Video Downloader, and then click Confirm.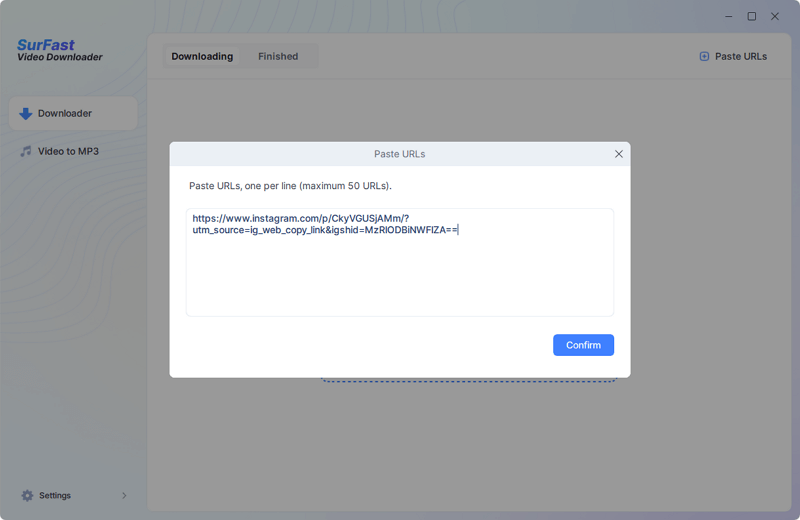 Step 2. Select the video output option according to your preferences and then click Download.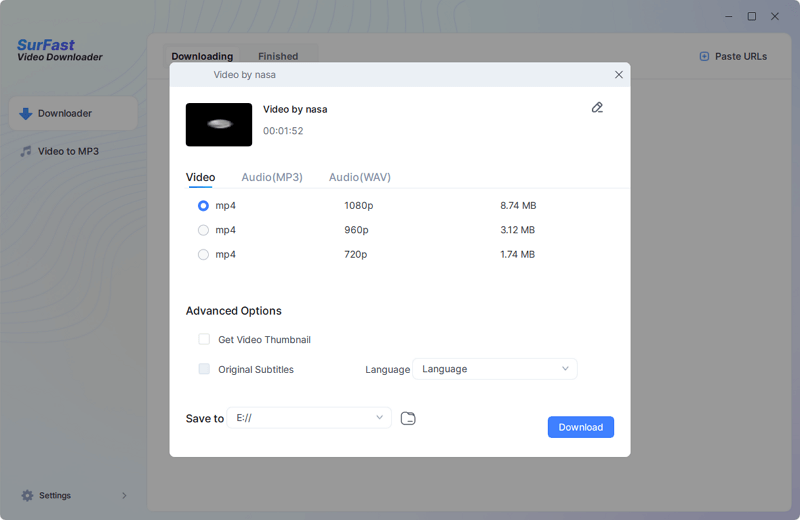 Step 3. Wait for the Instagram video download process to finish.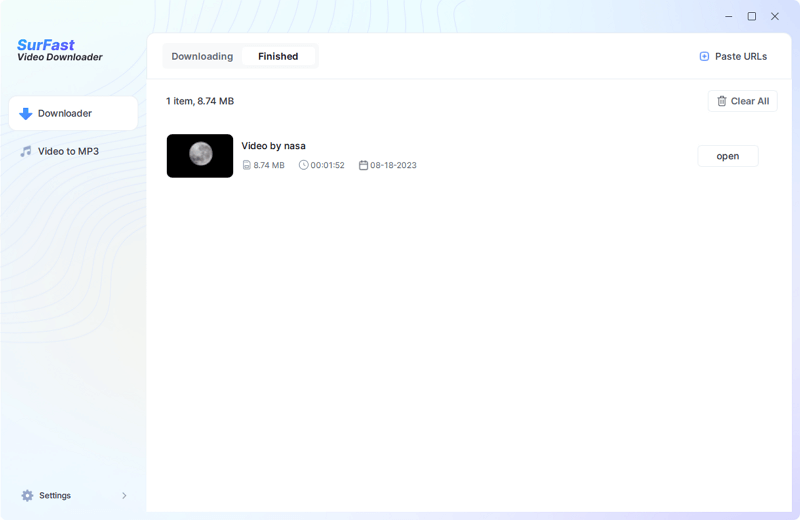 Wrapping Up
It's undeniable that using an Instagram downloader Chrome extension to obtain Instagram videos is quite convenient. However, there are also downsides to such services, such as their instability or simply not functioning at all. Therefore, in the long run, opting for a trustworthy app like SurFast Video Downloader is a better choice.